M.Ridha present Business opportunites in Africa during the Interview on Radio Express FM. 
Nomination of TPI by GIZ in the preparation and establishment phase of the platform » Think Africa » – Project « Promotion des activités d'export impactant l'emploi vers de nouveaux marchés africains ».
Participation of M. Ridha Mahjoub representative of the CCIAMA Chad during Tunisia Chambers Forum– 11 November 2017, speaker in panel 2″ The CCI's, Gateway to International Business ». 
Participation in Rencontres Africa 2017  , 5-6 October 2017.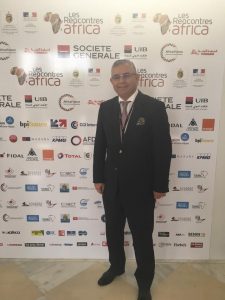 Participation in Tunisian-South African Business Forum,  UTICA, 2 October 2017.
Agreement with Attractivité Alsace to target conjointly public procurement in Africa.
Support and organisation of the participation of the members of the Tunisian Automotive Export Promotion Consortium (TAEPC) in the International Trade Show for Automotive Aftersales and services for mobility: Equip Auto Paris 2017 from 17 to 21 October 2017- France.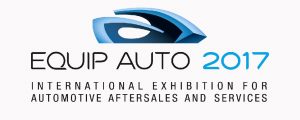 Assistance and support of five companies among the list of tunisian companies selected in the framework of the second call for applications for the Support Fund for Competitiveness and Export Development"TASDIR +": June 2017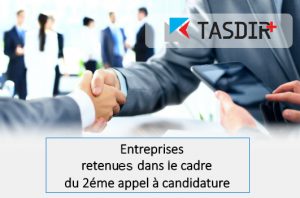 TPI is working on developing  Africa-centred event communication in collaboration with the Chamber of Commerce and Industry of Tunis (CCITunis): Interview with Mrs Yasmine Ajami about the Abidjan International Trade and Industry Fair FICIA: 10 March 2017
Presentation of  FICIA – that took place from 11 to 13 of May, 2017 at Radisson Blu,Ivory Coast and debate concerning the business opportunities in Ivory Coast during the Interview on Radio Express FM performed by Mrs Yasmine Ajami and Mr Ridha Mahjoub and during the information day that took place in the Tunisian Export Promotion Center (CEPEX): 9 March 2017.
 Conduction of B2B meetings with Tunisian and international decision-makers and economic operators that are interested in the Chadian market as an official representative of the CCIAMA Tchad in Tunisia during the  Mediterranean Building Exhibition MEDIBAT: 14 th edition from 8 to 11 March 2017 in Sfax.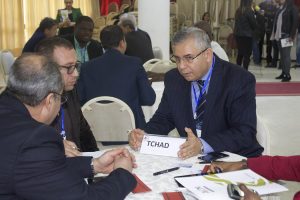 Assistance of several Tunisian leading companies  in their fields through the preparation of their applications for the Support Fund for Competitiveness and Export Development »TASDIR +« : February 2017
Build & Invest 2016 – N'Djamena – Tchad: Assisting companies in B2B prospection mission in the sector of Construction and building materials
Participation preparation of the TAEPC Consortium to IAP 2016 exhibition — 11th Tehran International Auto Parts Exhibition from 15th to 18th of  November 2016 in Iran
     Projet Tasdir +:– Workshop 2 TASDIR+ : Succeeding internationally -17th of November 2016 in Tunis
– B2B Prospection mission preparation- Chad : September 2016
Nomination of Mr. Ridha MAHJOUB as official representative of the Chamber of Commerce, Industry, Agriculture, Mines and Crafts (CCIAMA) of CHAD in Tunisia-September 2016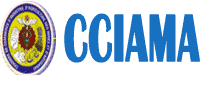 Exclusive partnership with B2Match Gmbh in Africa- September 2016
Evaluation mission of the draft program « Promotion of job creating export activities in new markets » of the GIZ in partnership with the CEPEX -May 2016