We are associated with one of the best specialists in Europe for the organisation and construction of stands: PANEKS who has global offices in Skopje, Dubai and Tunis.
Through its experience since 1982 and impressive logistics, PANEKS is specialised in building stands in a short timeframe (24 hours for assembling and dismantling stands at some international exhibitions).
PANEKS is also a specialist of promotions and professional events (Launching new products and services, street marketing, direct marketing…).
INTERNATIONAL TRADE CONNEXION is the French reference for outsourcing international trade development, who relies on a team of French and foreign specialists of the SMEs international assistance through 150 local support teams operating in 60 countries.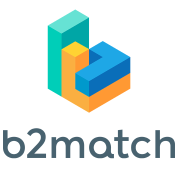 TPI is the exclusive partner of B2match GmBH in Africa. A team of Austrian specialists will manage for you an innovative platform for organising B to B meetings.
The electronic platform offers unrivalled features: transparency, responsiveness and efficiency. We avoid you heavy administrative workload through our modern toolkit and functionalities that are accessible by a simple click.